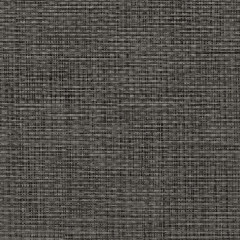 xxxxxxxxxxxxxxxxxxxxxxxxxxxxxxxx
General Product Information
Availability:
---
Application Information
---
Physical Specifications
Weight (CFFA-700d)
28 oz/lin yd [18.7 oz/yd2]
Weight, Metric (CFFA-700d)
849 g/lin m [619 g/m2]
Width (CFFA-700a)
54 in. [137 cm]
Backing Description
Polyester Terry Loop Knit
Roll Size
40 lin yd [37 lin m]
Shipping Weight/ Roll
68 lb [31 kg]
---
Flame, Smoke & Toxicity
Meets or exceeds the following:
BIFMA - Class A
Cal Tech 117-2013 Sec 1
NFPA 260 Class 1
UFAC Fabric, Class 1
Cal AB 2998
---
Performance Features
Protective Finish
PreFixx
Adhesion #/in., min (CFFA-3)
4 Warp, 4 Fill
Tensile Strength #, min (CFFA-17)
85 Warp, 75 Fill
Tack Strength #, min (CFFA-14)
35 Warp, 30 Fill
Trap Tear Strength #, min (CFFA-16c)
20 Warp, 27 Fill
Wyzenbeek Abrasion (CFFA-1a)
1,300,000 Cotton Duck (double rubs)
Blocking (CFFA-4 No. 1)
Pass
W-Flex - 25,000 cycles (CFFA-10)
Pass
Crocking Resistance - 20 cycles no stain (CFFA-7)
Pass
Cold Crack (CFFA-6a)
-20 °F [-29 °C]
Compatible with Disinfectants
Yes. See Chem Resistance Tech Bulletin for more information.
Bleach-Safe
Yes, 10% Bleach Solution
---
Brand:

Boltaflex
Pattern:

Suitor
Color:

Dapper
SKU:

542278

Suitor draws inspiration from classic men's suiting. A dapper woven-look print coupled with a handsome textile emboss texture, Suitor is available in 10 colors that are both fresh and timeless. Intersecting and overlapping layers of tonal lines weave in and out to create a complex, dimensional pattern. Boltaflex Ethos vinyl performance fabric are formulated with only those ingredients needed to provide durability, performance, and comfort.

Suitor is a Boltaflex Ethos vinyl upholstery from OMNOVA Solutions featuring our industry-leading PreFixx protective coating. Formulated without phthalates, fire retardants (FR), and antimicrobial (MR) additives, Boltaflex Ethos upholsteries support the growing trend towards eco-friendly solutions in contract design.
A.C.T. Performance Guidelines





Applications
Contract Seating
Dining Seating
Guest room furnishings
Lobby furnishings & millwork
Theater Seating
Spas & Health Clubs
Retail Seating
Markets
Healthcare
Corporate Office
Food Service
Hospitality and Entertainment
Retail