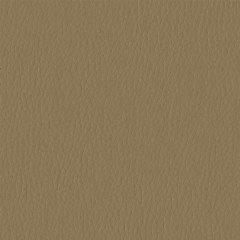 xxxxxxxxxxxxxxxxxxxxxxxxxxxxxxxx
General Product Information
Availability:
---
Application Information
---
Physical Specifications
Surface Content
100% Silicone
Weight (CFFA-700d)
25.6 oz/lin yd
Backing Description
100% Polyester
---
Flame, Smoke & Toxicity
Meets or exceeds the following:
Cal Tech 117-2013 Sec 1
IMO Part 8 Upholstered Furniture 3.1 Smoldering Cigarette
IMO Part 8 Upholstered Furniture 3.2 Propane Flame
FMVSS #302
---
Performance Features
Grab Tensile
200 lbs/in 200 lbs / in min.
Trap Tear
30 lbs/in 30 lbs / in min.
Seam Strength
90 lbs/in 90 lbs / in min.
Adhesion
4 lbs/in 4 lbs / in min.
Stretch @ 15# (MDxCD)
14% x 25%
Flex Resistance
25,000 Cycles
Crock Resistance
Dry-5; Wet-5
Wyzenbeek Abrasion
200,000 cycles, #10 cotton duck
Colorfastness to Light
2,000 hours
Colorfastness to Water: Sea
Shade-5; Staining-5
Mildew Resistance
Pass
Blue Dye Transfer Resistance
Dry-4; Wet- 3-4
Cold Crack (Roller Method)
-40° F
Please refer to pg. 4 of Sell Sheet for testing details.
---
Brand:

Nautolex
Pattern:

PuraSoft
Color:

New Sand
SKU:

544418

PuraSoft, the newest Nautolex addition, is the perfect complement to OMNOVA's timeless marine upholstery offerings. With our strong technical background and innovation with product technology, we have taken today's silicone standard and improved its performance for outdoor applications! It is a completely new type of coated fabric made from 100% silicone with a 100% polyester double-knit backing (allowing better recovery and 4-way stretch for easier upholstering).

Nautolex PuraSoft exceeds the performance standards for commercial coated fabrics set by the Association of Contract Textiles (ACT) and Chemical Films and Fabrics (CFFA). Nautolex PuraSoft is also inherently stain resistant, chemical disinfectant resistant, mildew resistant, hydrolysis resistant, UV resistant, and denim dye resistant with superior cold crack performance. It delivers the highest Colorfastness to Light rating of any coated fabric on the market today.
A.C.T. Performance Guidelines





Applications
Coated Fabrics for Boats and Personal Watercraft
Markets
Marine Boats and Personal Watercraft