INSIGHTS 2021 Laminates Lookbook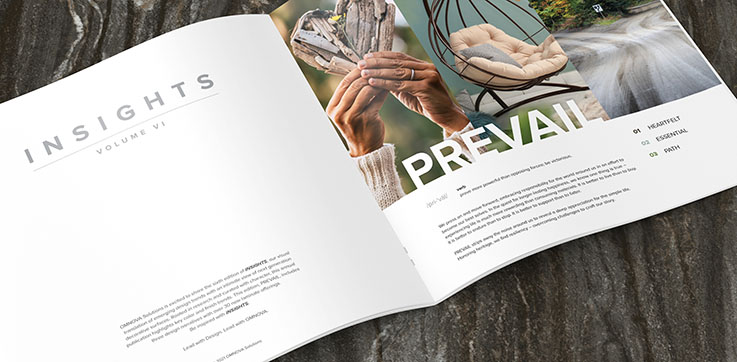 Produced annually, INSIGHTS is our visual translation of emerging design trends with an intimate view of next generation decorative surfaces. Rooted in research and curated with character, INSIGHTS 2021 highlights key color and finish trends. This edition, PREVAIL, includes three design narratives and more than 30 new laminate offerings. PREVAIL, the overarching theme of this year's INSIGHTS, strips away the noise around us to reveal a deep appreciation for the simple life. Honoring heritage, we find resiliency – overcoming challenges to craft our story.
Download the INSIGHTS 2021 Lookbook below or click the links in the sidebar to download previous Lookbooks.