INSIGHTS 2022 Laminates Lookbook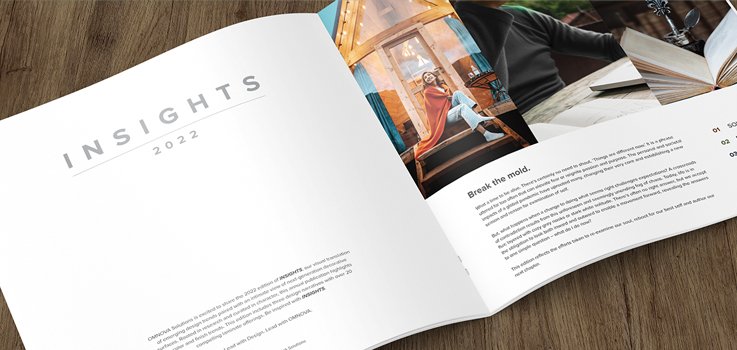 Produced annually, INSIGHTS is our visual translation of emerging design trends with an intimate view of next generation decorative surfaces. Rooted in research and curated with character, INSIGHTS 2022 highlights key color and finish trends. This edition includes three design narratives and more than 20 compelling laminate offerings:
SOUL – The earthy hues in this color palette express a need to be more out than in, to connect with nature in new and often diverse ways that repair our whole being.
REBOOT – Offers designs inspired by a necessary reflection on priorities to reprogram, creating a new life and purpose.
AUTHOR – Reflection complete, tell your tale with the bold hues and striking tones of this color palette.
While each narrative is focused on a single concept, together they flow from the same, simple question: what do I do now? The personal and societal impacts of a global pandemic have uprooted many, changing their very core and establishing a new season and reason for examination of self.
Download the INSIGHTS 2022 Lookbook below or click the links in the sidebar to download previous Lookbooks.